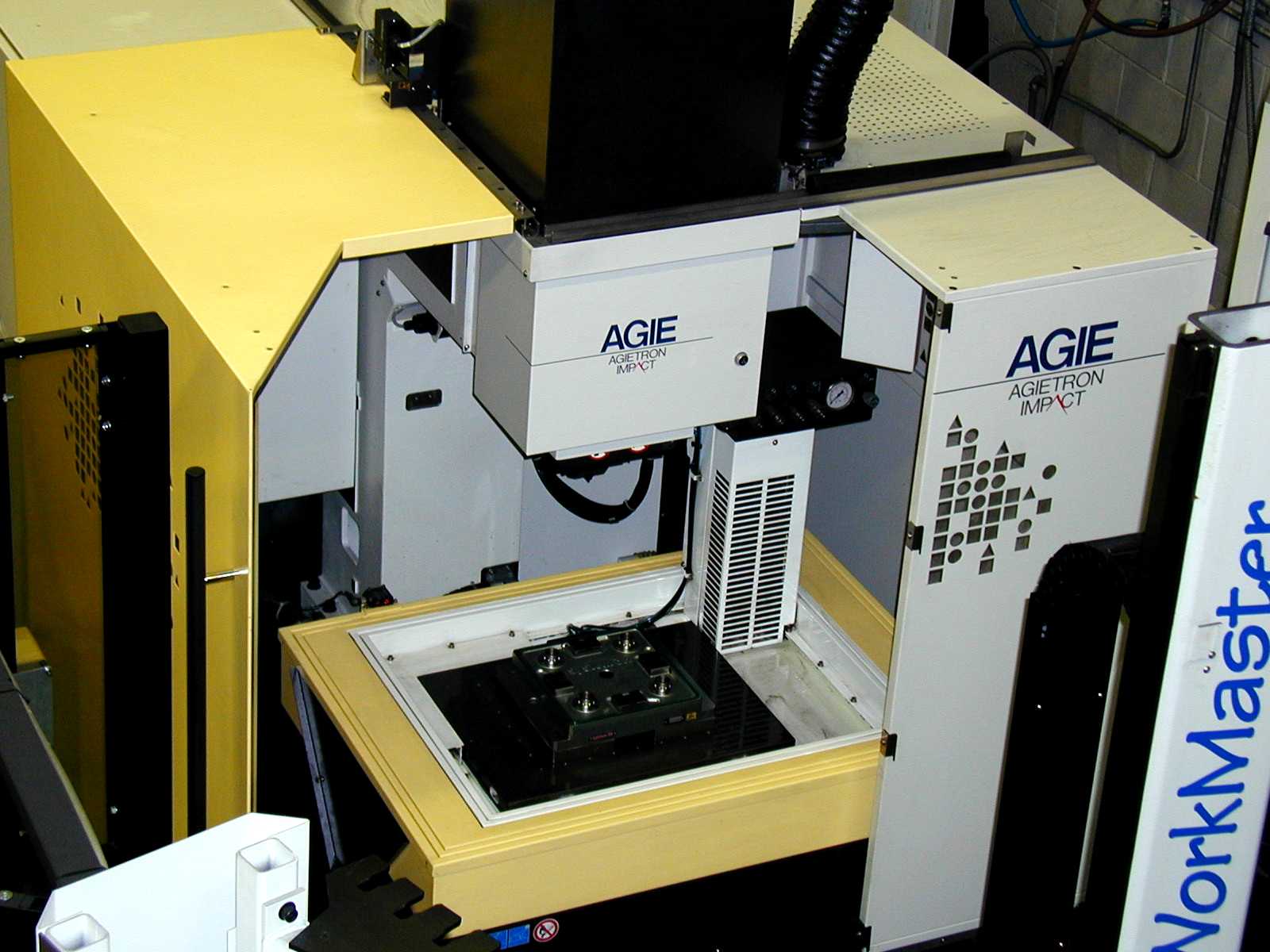 EDM
Our EDM division offers prompt response to your EDM needs. We offer CNC EDM, fast hole burning and Wire EDM capabilities
In our wire department, off line cad/cam support complements our 4 axis capability. This guarantees customers a quicker turn around. With our state of the art equipment, we have the ability to meet a wide range of customer needs, with maximum travels of X 15.75 Y9.85 and Z15.75 inches. In addition we have the ability to hold a work piece that is 33x19x15.75 inches with a max weight of 1100 lbs.
In our sinker department we have state of the art cnc sinkers. In our automated cell we have 60 positions available for electrodes and 75 positions for overnight electrode fabrication. Max travels of X19.5 Y15.5 and Z17.5 with a max weight of 2200lbs.
Our fast hole burning capabilities are ideal for quickly installing start holes for your wire burning, or any other small hole needs. We can burn a .060" diameter hole through 1" of hard steel in less than a minute! Hole sizes range from .025" to .125".